Venus and Serena Williams Return to Compton
By Charles Jackson
The world famous tennis champions, Venus and Serena Williams have made tennis history. From their humble beginnings in Compton to their rise to greatness, their story is one of the most remarkable stories in America.
They are the first sisters and the first African Americans to ever claim the top spots in the tennis world. Venus was ranked number one in the world and Serena was right behind her at number two in the world by the Women Tennis Association.
The world famous tennis champions, Venus and Serena Williams returned to their hometown to see the movie King Richard being filmed about their life in Compton and their father and mothers determination to see them succeed. 
Their return to the "Hub City" and the community where they grew up and got their start is an incredible display of "City Pride". There are many great and famous athletes, entertainers, politicians and very important people from Compton, but Venus and Serena top the list as the most loved and admired.
Their homecoming and the movie about their father is very uplifting. The success of King Richard will help to bring hope and inspiration  to many young people in the community.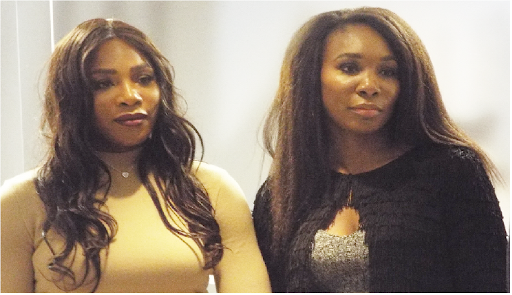 The Williams sisters were coached from an early age by their parents Richard Williams and Oracene Price. They remain a very close family and they always show love and support for each other.
It is a fact that the Williams Sisters are world champions and are from the city of Compton. This city is not known for its world champion tennis players, football players, basketball players or baseball players. Compton is known around the world for its Gangsta Rap and reputation for being a dangerous city, full of gangs, violent crime, poverty and government corruption.
Many families have lost loved ones due to the gangs and violent streets. Venus and Serena lost their sister Yetunde, in a senseless act of murder and they felt the pain that so many go through. Because of this, the Williams Sisters in 2016 returned to Compton to help these families. Their plan was to open a center in the name of their sister to help families suffering from mental health issues and emotional crisis.
The sisters love to visit their hometown of Compton and they are always giving back and encouraging the young people in the community. You can't say 'City Pride' without saying Venus and Serena Williams.