The Makers Hub: Empowering the Compton Community Through Innovation and Collaboration 
by The Makers Hub
Greater Compton Area, California – In a world where access to resources and opportunities can make all the difference, The Makers Hub (TMH) stands as a beacon of empowerment and community-driven change. With their unwavering commitment to fostering creativity, sustainability, and inclusivity, TMH is emerging as a committed force in driving positive social impact within the Greater Compton Area and beyond.
Throughout 2022, The Makers Hub was active in a number of revitalization projects, making significant strides in providing tools, resources, and support to address the pressing needs of the community. Their dedication to enhancing the quality of life for residents has been evident in their efforts to promote sustainable living practices through a circular economy model. By encouraging resource sharing and reducing waste, TMH has demonstrated its commitment to building a more resilient and environmentally conscious future in the Greater Compton Area. The Makers Hub spent their first year of operation truly engaging with the community and forming partnerships with local organizations including Compton Veterans, The Compton Initiative, Mission Continues, as well as countless neighborhood block clubs. Through collaboration, the organization is working with the Greater Compton Area to make a positive impact.
The Makers Hub's work is rooted in its core values: respect, community, passion, inclusivity, collaboration, and integrity. These values are embedded in every aspect of their operations and guide their approach to creating meaningful change. By fostering partnerships with local organizations, businesses, and residents, TMH leverages the collective wisdom and expertise of the community to shape their programs and initiatives.
"The Makers Hub is very focused on feedback from the community and trying to make sure everyone's voice is heard. We want our services and programs to respond to what the community wants and needs instead of telling people what they should be doing,"
says Shaunna Costicov-McCombe, the Managing Director of The Makers Hub, "We believe that by listening residents and crafting programs and projects based on their needs, we are going to be able to create a stronger and more empowered community."
At the heart of their mission is the establishment of a makerspace, a vibrant hub where individuals can come together to learn, create, and connect. This innovative space serves as a catalyst for personal and collective growth, enabling individuals to unleash their creativity, learn new skills, and pursue their passions. Through hands-on workshops, training sessions, and collaborative projects, TMH plans to empower individuals to transform their ideas into reality while fostering a culture of lifelong learning and exploration.
As part of their ongoing efforts, TMH is thrilled to announce the upcoming grand opening of the Compton Tool Library (CTL) later this year, the first component of the Compton Makerspace. This highly anticipated event promises to be a celebration of community spirit, where individuals can engage with TMH staff, meet fellow community members, and discover the wealth of opportunities available. The CTL Grand Opening will be a dynamic gathering, featuring a range of activities and experiences for all to enjoy.
Visitors to the CTL Grand Opening will also have the opportunity to explore the impressive array of tools and equipment available at the library. From power tools to gardening equipment, the diverse collection caters to a wide range of needs and interests. "I borrowed some tools [from the Compton Tool Library] to help out a lady in Compton with some of her rental property. I was able to borrow almost everything that I needed. I did a whole makeover manicure on her front yard," said Journey, a volunteer at The Makers Hub and Compton resident, "If it wasn't for The Makers Hub then I wouldn't have been able to do it so everyone was happy and it was a win-win situation." These resources will give Compton residents the tools they need to tackle projects that enhance their homes, foster entrepreneurial endeavors, and embark on DIY adventures. The CTL will be a place where creativity is nurtured, skills are honed, and dreams are realized. It will be a place where people make it!
Moreover, the grand opening event will be a feast for the senses. Attendees will savor the flavors of locally owned food vendors while immersing themselves in an atmosphere that epitomizes TMH's commitment to fostering connections and shared experiences. The event will be an opportunity for community members to mingle, exchange ideas, and forge meaningful connections. The Makers Hub believes that by bringing people together, we can create a strong and vibrant community that thrives on collaboration and mutual support.
The Makers Hub is dedicated to providing the community with essential resources, tools, and education, empowering individuals to embrace a do-it-yourself (DIY) mentality and become self-sufficient. By offering access to necessary resources and equipping people with the skills they need, TMH will enable individuals to take control of their own projects and experience a sense of accomplishment. Through shared community spaces and resources, collaboration flourishes, fostering an environment where people can exchange ideas, perspectives, and expertise. At TMH, the principles of empowerment, independence, and collaboration are at the forefront of every initiative. The Compton Tool Library and Makerspace are being designed to cultivate a vibrant community where the talents and ideas of all are celebrated.
"I see TMH being a true game changer. A place for creation and builders. A place for job training and project creation but most importantly as a tool to supplement the residents. We can slowly help upgrade, maintain and rebuild the city through group community projects. It's a good way to build community and to bring people together," says Aaron Vorhees, lifelong Compton resident and Community Outreach Advisory Committee Chair at The Makers Hub.
Looking ahead, the organization envisions a world where the values of sustainability, collaboration, and community engagement are embraced by all. Through workshops, training sessions, and collaborative projects, The Makers Hub aims to equip individuals with the skills and knowledge necessary to navigate an ever-changing world. By nurturing a sense of collective responsibility and resilience, TMH encourages community members to actively participate in shaping their own futures.
"At The Makers Hub, we are here to listen and truly value the voices of the community. Your ideas, your dreams, and your needs matter to us. Whether you have a workshop in mind that sparks your passion or a specific tool you wish to borrow, we want to know," says Adrianne Ferree, Founder and Executive Director of The Makers Hub, "Together, let's bring your aspirations to life and create a vibrant community where every voice is heard and cherished."
To learn more about The Makers Hub and how you can get involved, visit their website at www.themakershub.org or email [email protected]. Join TMH in shaping a brighter future, where creativity flourishes, communities thrive, and lasting change becomes a reality!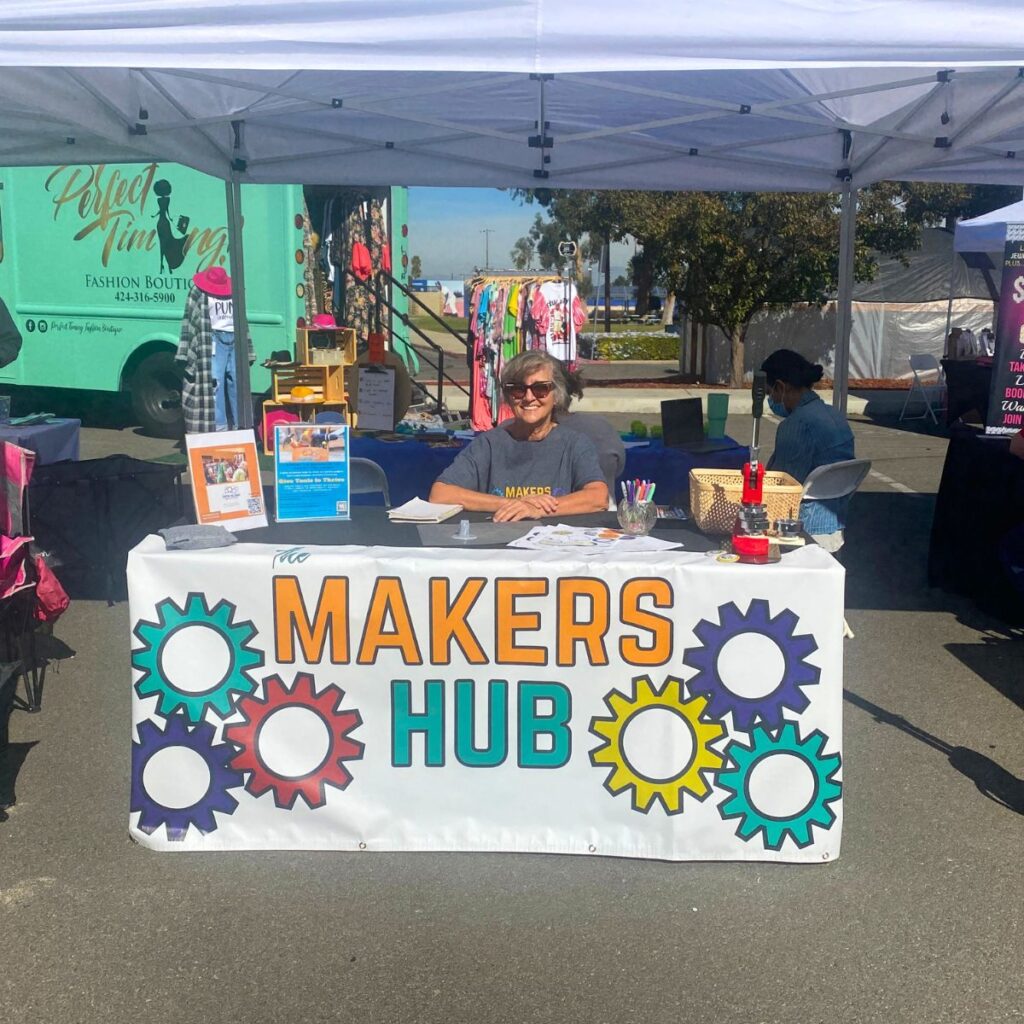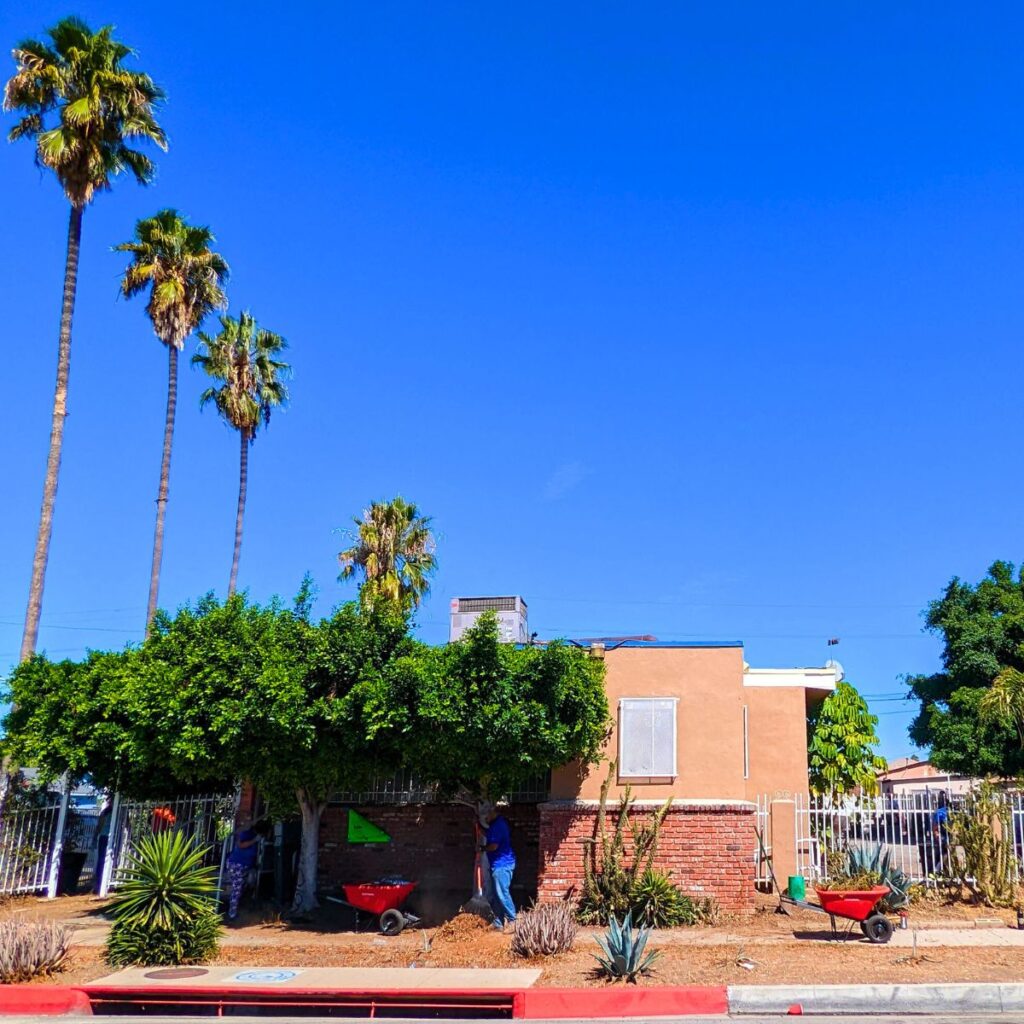 About The Makers Hub
The Makers Hub is a 501(c)(3) organization on a mission to create a community Makerspace in the Greater Compton Area, with equal access to tools, workshops, technology, and resources to inspire creativity, facilitate lifelong learning, and provide inclusive and equitable opportunities for all. After spending significant time in the community, the first component of our makerspace in Compton will be a Tool Lending Library, opening late Summer of 2023.