Sr. Cliff's Texas-Style Burritos Continues To Serve the Community
There is no shortage of Mexican restaurants in Greater Los Angeles, but Sr.Cliff's Texas Style Burritos stands out as one of the favorite eating spots in the area. The food is outstanding and for over 50 years Cliff Williams and his wife Delores, have been in the Compton community dishing out delicious Mexican and Soul Food meals.
Cliff Williams and his family have been operating for many years in Compton preparing food products for people to enjoy and to come back for more. Sr.Cliffs opened up on Alondra Blvd in 1992 and has been a favorite restaurant for many residents and visitors of Compton.
Originally from Houston, Texas, Cliff came to Compton and established himself as one of the leading restaurants in the city. His food is great but Cliff is a personality that has stood out in the community for years. He became familiar with the restaurant business when he worked for Webers Bread in 1969, delivering bread to many of the eating places in the Compton area. Cliff likes to talk about his first business which was a mobile hot dog kart where he sold hot dogs for $.25 cents. He established his business in several locations and began to grow and expand his services.
Everybody knows Cliff because he loves to talk and engage with his customers. He has provided jobs for his family and many other families. Cliff has a rich history in Compton and he has watched the city grow up around him.
Presently located at 408 Alondra Blvd directly across the street from Compton High School which makes his place an after-school hangout and eating place for students for many years.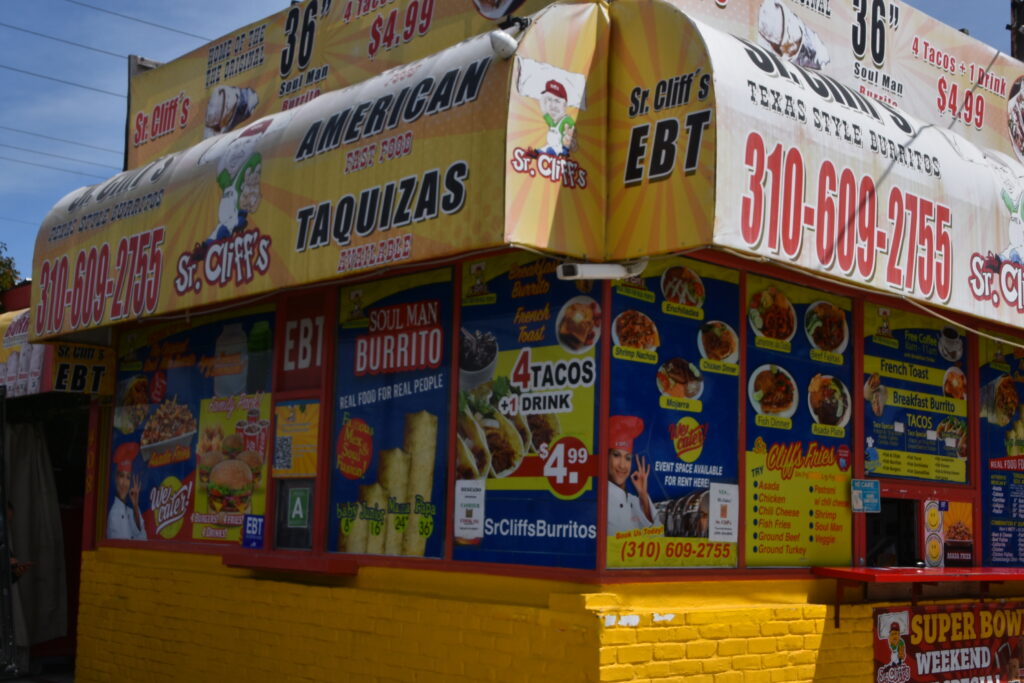 Sr. Cliff continues to serve the community and continues to be a big part of the Compton community. You will always see Mr. Williams out in the community helping and participating in neighborhood events. He is a businessman but he is also a community leader and a very special person in the hearts of those that know him.
One of the things that Mr. Williams loves to do for the community is his annual Juneteenth Celebration. Being from Texas, Juneteenth has always been big for Cliff and his family, and they will hold their 3rd Annual Juneteenth Celebration on June 18. 2023. There will be live entertainment and fun for the entire family. (See ad below)
 Cliff has been a model business owner and he always displays great pride in what he has accomplished. You can't say City Pride without saying Sr. Cliff.