SilverLakes Jazz Festival
JazzKat Entertainment held its SilverLakes Jazz Festival in Eastvale, CA. SilverLakes is located in the city of Eastvale near Corona/Norco, this beautiful sports and entertainment complex was the site of one of the best jazz festivals in the Inland Empire. It was a great concert with some top-notch jazz artists and a laid-back festive environment.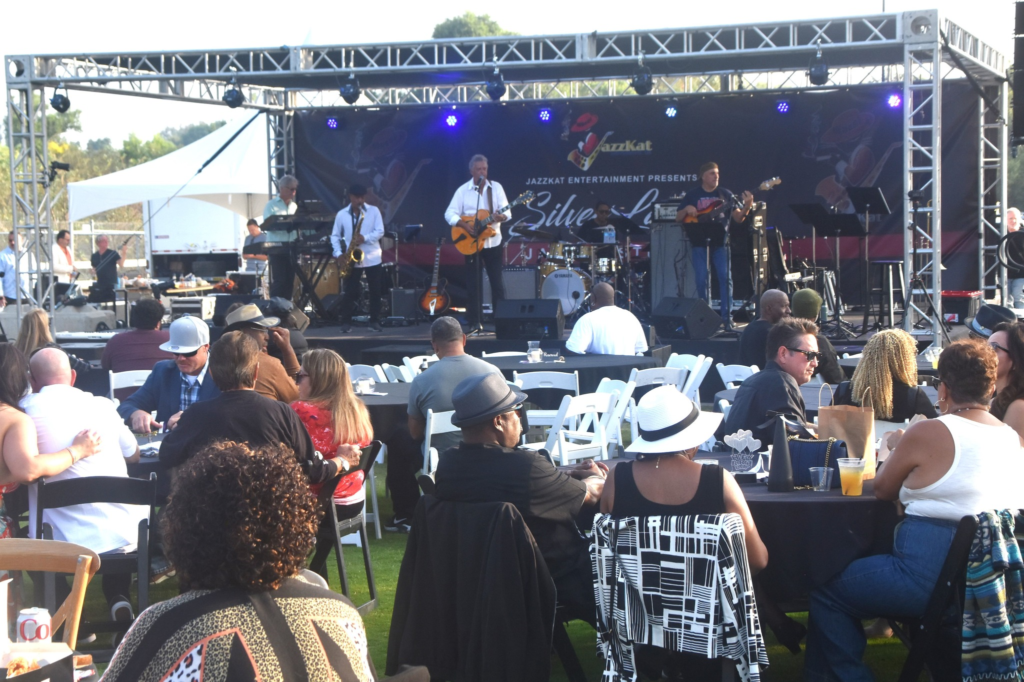 Allen D. Gray, founder and CEO of JazzKat Entertainment organized this event and brought together an outstanding array of jazz musicians. Brian Bromberg's Unapologetically Funky Big Bombastic Band, featuring Lin Roundtree, Paul Brown and Michael Paulo, Phillip "Doc" Martin and Four80East with Mike McCarthy all put on suburb performances. 
This was a fantastic jazz festival and Mr. Gray did an incredible job bringing this event to this great venue. It was a perfect setup for music lovers to come out and enjoy an event that starts under the sunny blue sky and continues into the warm starry night. It was relaxing, comfortable, and enjoyable for all who attended. 
There is more Jazz at SilverLakes to come. JazzKat Entertainment continues the Jazz at the Lakes Concert Series with the October 8th, Jazz in Pink Concert for Breast Cancer Awareness Month. Jazz in Pink is a popular all-female jazz group that is very popular in California and across the country. This promises to be a very good day of jazz for a very worthwhile cause.