New Health Food Store in Compton
by Charles Jackson Jr
Brother and sister team, Michael and Bianca Lewis are the proud new owners of  re uPH Health Juice Bar & Water Mart. This is a great new place to get a healthy refreshing smoothy, vitamins, supplements and all your health food items along with a place to get your purified drinking water and accessories. It is located in Compton at 1620 W. Rosecrans Ave at the Rosecrans Plaza.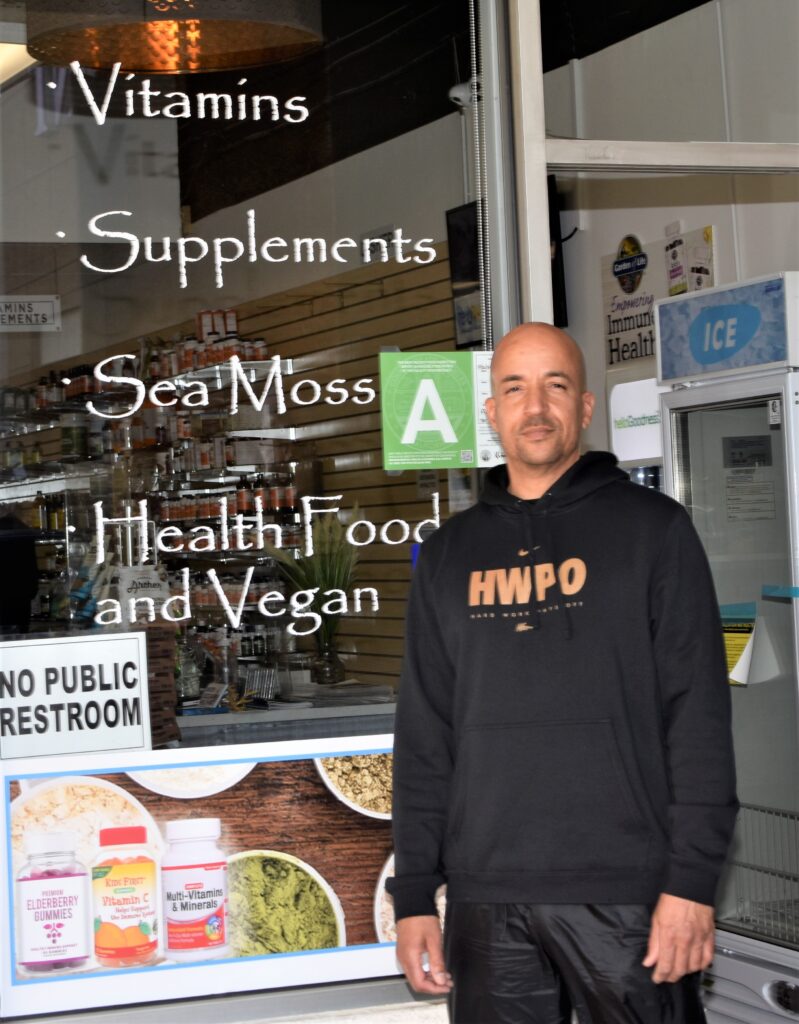 re upH Health Juice Bar & Water Mart has a sincere passion and commitment to their customers and community offering the highest quality of products and services to support overall health and wellness. Their aim is to share their devotion for the people of the community and Earth they serve with community outreach events and media.
The re uPH team members strengths, growth, creativity, happiness and health are all parts of one voice that greets each customer at the door.
re upH Health Mart & Cafe was founded by brother and sister duo with a mission to extend family values, support, respect, togetherness and unity to the people they proudly serve.
When asked what made him start this type of business? Michael replied " My mother raised us in a very healthy environment she always kept us eating the right foods to keep us healthy. My mother was very knowledgeable in herbal supplements and vitamins and stayed informed on what food products provided the nutritional value we needed. So we started a family business providing what we knew about health foods and supplements and sharing it with our communities".
The name may sound funny and and the spelling is different but " re uPH" is a great new store in Compton and a great place to start with a weight loss program, body maintenance, purified water, a nice tasty healthy drink or just to be around good people. Go see Mr. Michael Lewis at the re uPH Health Juice Bar & Water Mart