LA RAMS SUPER BOWL VICTORY PARADE
The NFL World Champions Los Angeles Ram's Fans got a chance to join in with a ticker-tape parade in the City of Los Angeles. The Rams are the Super Bowl Champs after defeating the Cincinnati Bengals 23-20 on Sunday, February 12th. On Wednesday, February 16th Rams fans flooded the Coliseum and the streets of near USC to celebrate the Rams Super Bowl victory. The Rams parade was an incredible display of city pride and thousands came out to support the new Los Angeles team celebrating this very unimportant victory.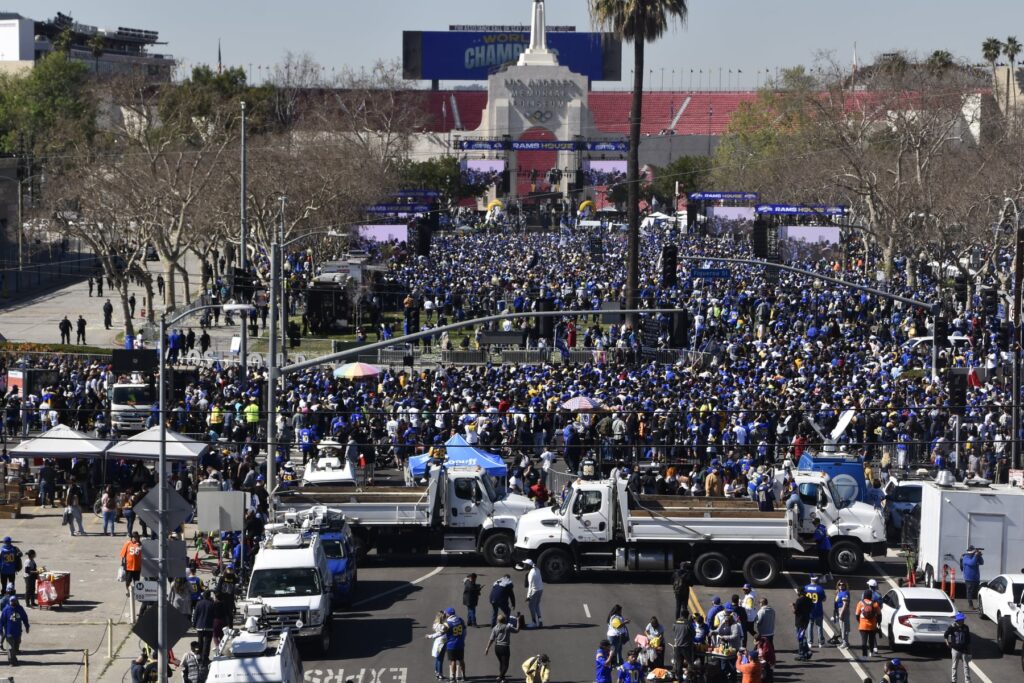 This was a needed celebration for Angelenos. The LA Dodgers won the 2020 World Series and became the MLB World Champs and the LA laker won the 2020 NBA Championship but because of the Covid-19 pandemic, there was no traditional parade for either team. Even though the coronavirus is still a threat the City of Los Angeles was cleared to have the Rams parade and it was a fun-filled and exciting event. The parade began on Jefferson Blvd and traveled south down Figueroa and ended at Exposition Park in front of the Los Angeles Memorial Coliseum. The rally featured players, coaches, city leaders, and other dignitaries on stage speaking and celebrating the victory of the Los Angeles Rams.