Entrepreneur High School (eHigh) Fontana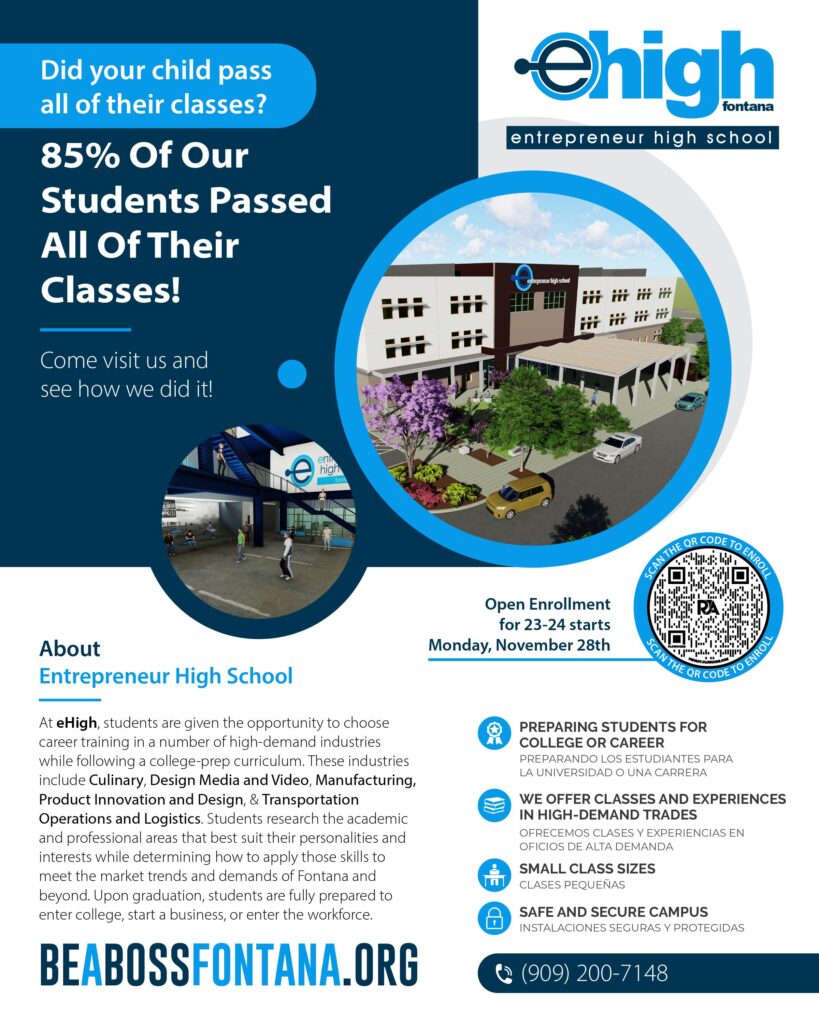 Modeled after the highly successful eHigh San Bernardino, Entrepreneur High School (eHigh) Fontana opened this fall. At eHigh, students are given the opportunity to choose career training in a number of high-demand industries while following a college-prep curriculum.
These industries include Culinary, Design Media and Video, Manufacturing, Product Innovation and Design, & Transportation Operations and Logistics.
Students research the academic and professional areas that best suit their personalities and interests while determining how to apply those skills to meet the market trends and demands of Fontana and beyond.
Upon graduation, students are fully prepared to enter college, start a business, or enter the workforce.