Compton Firefighters get a win against the City of Compton
By Charles Jackson Jr.
The Califonia Public Employment Board, PERB decided 100% in favor of the Compton Firefighters and found that the City of Compton was negligent and did not operate in good faith in negotiating with the firefighters.
NOTICE TO EMPLOYEES POSTED BY ORDER OF THE PUBLIC EMPLOYMENT RELATIONS BOARD
An Agency of the State of California

After a hearing in Unfair Practice Case No. LA-CE-1449-M, Compton Firefighters, IAFF Local 2216 v. City of Compton, in which all parties had the right to participate, it has been found that the City of Compton (City) violated the MeyersMilias-Brown Act (MMBA), Government Code section 3500 et seq. As a result of this conduct, we have been ordered to post this Notice and we will:
A. CEASE AND DESIST FROM:
1. Engaging in bad faith or surface bargaining during successor negotiations with Compton Firefighters, International Association of Firefighters, Local 2216 (Local 2216);
2. Interfering with the rights of employees to be represented by Local 2216; and
3. Denying Local 2216 its right to represent employees in their employment relations with the City.
B. TAKE THE FOLLOWING AFFIRMATIVE ACTIONS DESIGNED TO EFFECTUATE THE POLICIES OF THE DILLS ACT:
1. Promptly conduct or complete a costing analysis of Local 2216's Proposal #1 of December 2018 or an updated version thereof as necessary, and upon request, furnish Local 2216 with a copy of such costing analysis.
2. Upon request by Local 2216, promptly and personally meet and confer with Local 2216 regarding a successor memorandum of understanding at least once per month until such time as negotiations result in a successor memorandum of understanding, negotiations reach a bona fide impasse, Local 2216 rescinds its request for this bargaining schedule, or PERB finds Local 2216 to have failed or refused to meet and confer in good faith;
3. Reimburse Local 2216 for reasonable bargaining costs incurred in successor negotiations occurring between December 12, 2018 through and including April 17, 2020. By way of illustration and not limitation, such expenses may include staff salaries, travel expenses, and per diems;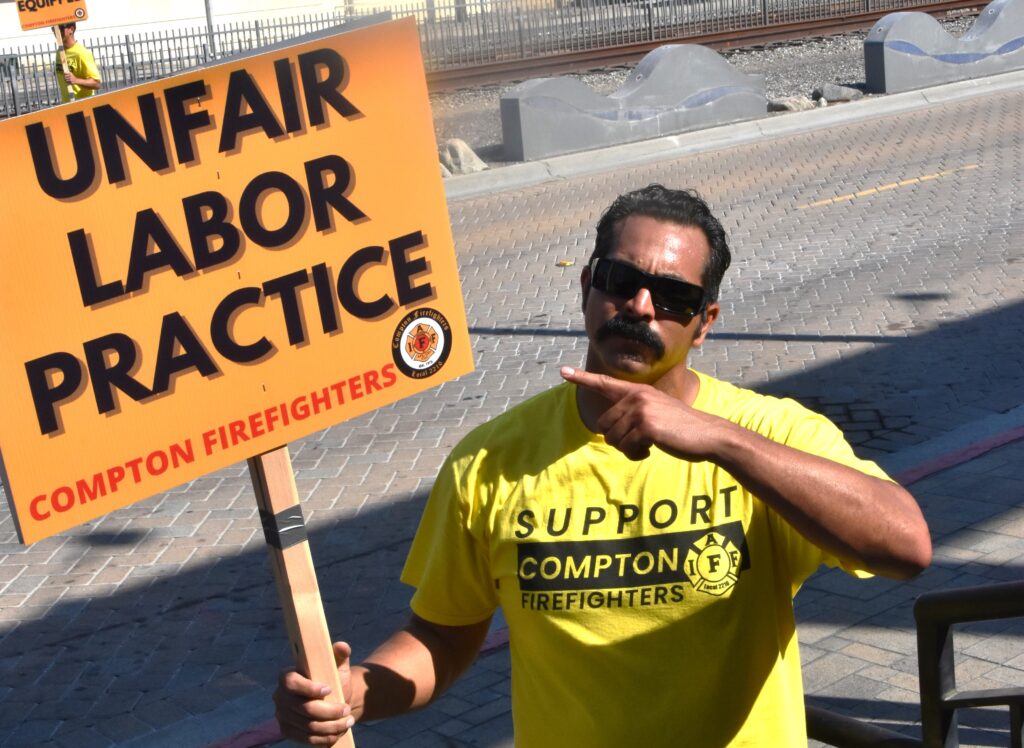 For more information contact the Compton Firefighters IAFF Local 2216 President Daniel Salazar (310)
749-3921
[email protected]