Compton Firefighters Continue to Negotiate With City
By Charles Jackson Jr.
The men and women of the Compton Fire Department and IAFF Local 2216 continue to negotiate with the City of Compton but there has not been any sign of a settlement or agreement for a new union contract. A peaceful protest in front of Compton City Hall was launched on September 6th of last year. Fighter Fighter came with pickets and sirens to alert the community of the dangerous situation the city is in.
Over the last several years the services and funding of the Compton Fire Department have been severely cut. In a time when most cities are lifting up their first- responders, Compton Firefighters were forced to go to the streets and cry out about not having a union contract and the horrible working conditions they face each day.
The City Hall including the Mayor Emma Sharif and City manager Thomas have not announced any plans or responded to the community about this critical situation.
When most every city in the country are lifting their first-responders up, the City of Compton is letting their's down. Apparently the Mayor, the City Council and the City Managers have severely cut fire department funding over the last several years and Compton Firefighter Local 2216 have been working without a labor contract.
Dozens of Firefighters, their family members and concerned citizens have appeared before the City Council pleading for better equipment, station repairs and more staff. The Compton Firefighters are looking for more support from the citizens to join with them in making sure that the City Council and Mayor does the right thing and insure that the Fire Department gets a contract, proper funding, better equipment, more staffing and restored fire stations.
Firefighter Tony Chavez, 19 year veteran states, "The Fire Department shows up for the citizens and the citizens need to show up for them. The citizens need to demand better conditions for our Fire Department."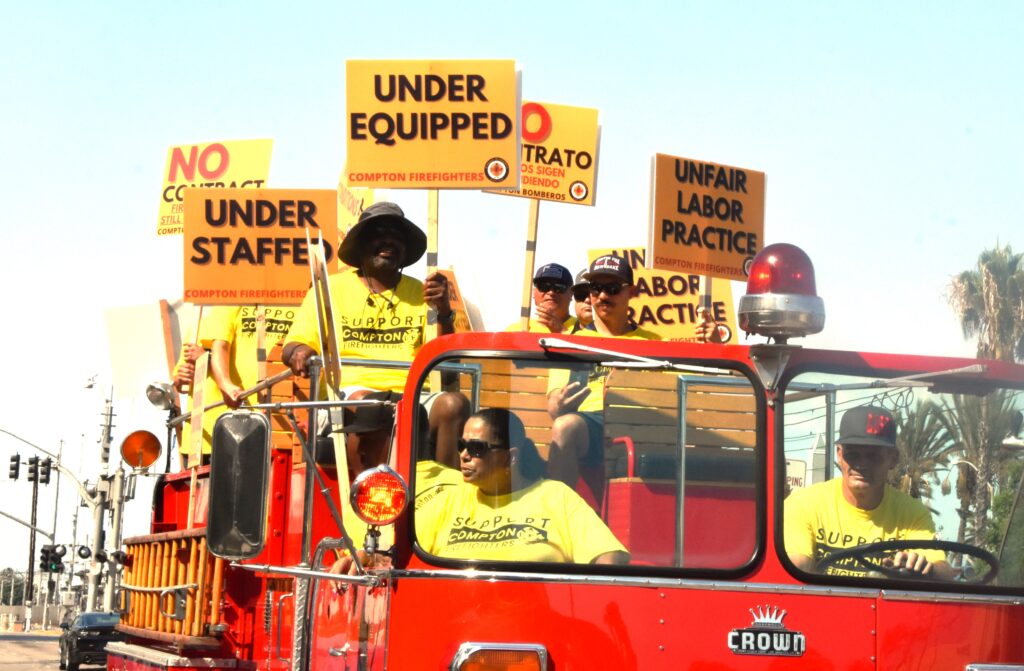 For more information contact the Compton Firefighters IAFF Local 2216 President Daniel Salazar (310)
749-3921
[email protected]