Compton College's Community Day
By Charles Jackson Jr.
Community members, current students, and prospective students attended the Community Day on Saturday, July 23 from 10 a.m. to 2 p.m.
City Pride Magazine joined them on campus to learn about all that Compton College has to offer. At the Compton College Community Day, participants learned about the college's Guided Pathway Divisions which offer more than 80 different degree and certificate programs.
Lynda Wilkerson, Cosmetology Instructor, shared information about the Cosmetology classes and all the great training available for hair stylists, manicurists, barbers, and people interested in the beauty industry.
Dr. Joseph Lewis also shared information about his program called F.I.S.T. Formerly Incarcerated Students in Transition program. The name speaks for itself and Dr. Lewis is able to help a lot of students adjust to a new way of life.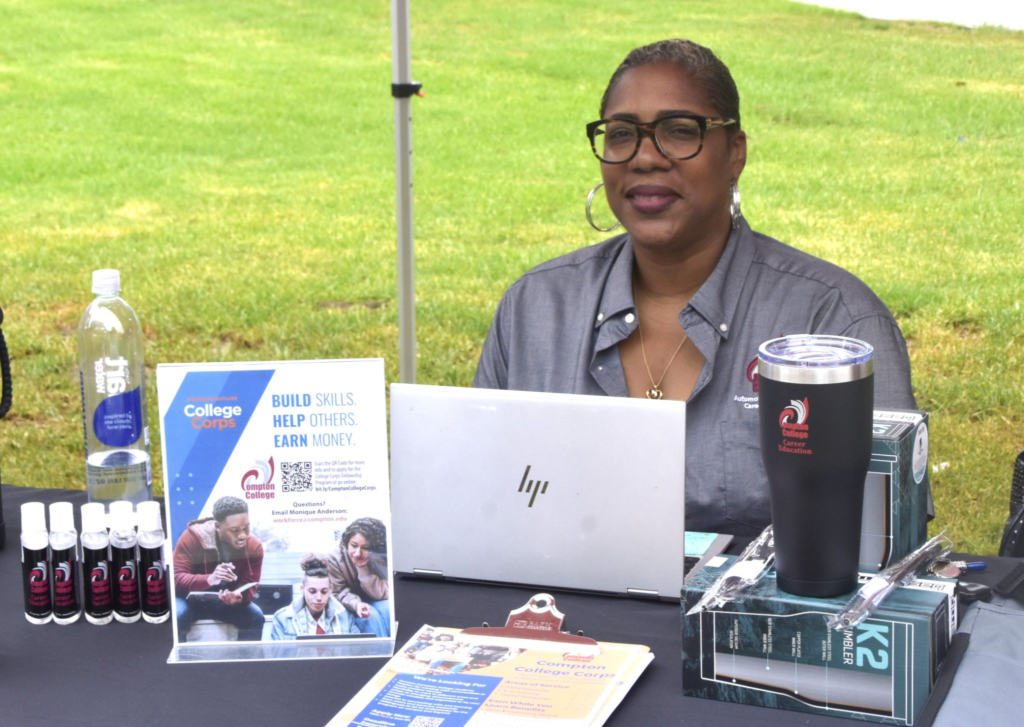 The Community Day at Compton College was a big opportunity to find out about all the great services and training available for young adults, veterans, disabled and older workers. There are some new programs for financial aid and student services through EOPS/CARE, Cal WORKS, and SRI. For more information visit Compton College at 1111 E. Artesia Blvd, Compton 90211 (310) 900-1600 www.compton.edu