Compton City Councilwoman Lillie Darden Host Business Roundtable
The City of Compton Business Roundtable was held on July 27th and hosted by City Councilwoman Lillie Darden at the Dollarhide Community Center. This meeting brought several small business owners and non-profits together to share information on resources available in the city of Compton. Two of California's most popular legislatures were in attendance at this business roundtable. State Senator Steve Bradford and State Assemblyman Mike Gibson spoke at the meeting and provided a lot of good information from the state capitol.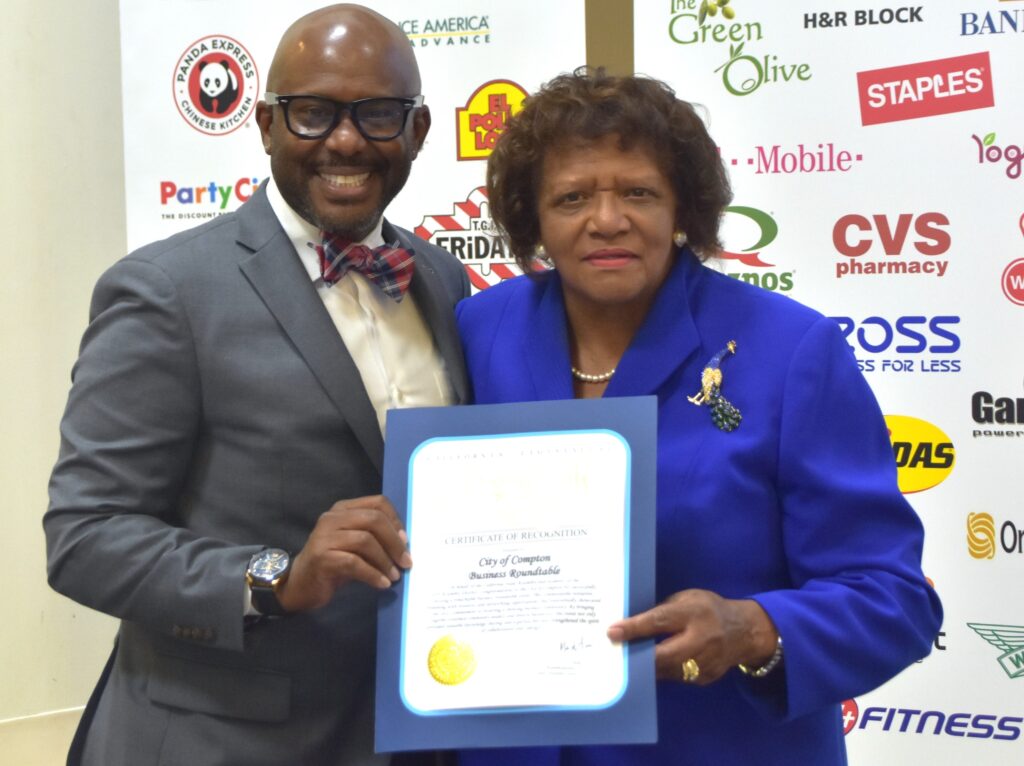 Colette Moore of PCR Business Finance Services gave a presentation on business resources that are available for Compton residents. Tod R. Sword and John Lee represented SCE and spoke on the energy programs that affect the Compton community. Cecil Flournoy with the City of Compton spoke on Land-
use in Compton.
Alonzo Williams,Business Development Manager for the Hub City Reporter, gave a great presentation on upcoming projects in Compton and provided information on the Compton Entertainment Chamber of Commerce.
There were many Compton residents and community service members at the Business Roundtable. Don Buford, Doug Takaragawa and Doug Allen of the Educational Sports Institute (ESI) often attend the meetings and this time he brought his young interns that work as community leaders to the meeting. They got and opportunity to get information about many of the projects that affect them and their families. They were also able to take photos with the city council member and the state officials.
The Compton Business Roundtable is always a good opportunity for businesses, city officials and concerned citizens to network and share information and resources. This meeting was facilitated by Dean Jones liaison for Councilwoman Darden and for more information he can be contacted at (310) 761-1482 or by email at [email protected]