Compton Celebrates Mexican Independence Day
The City of Compton alongside the Latino Chamber of Commerce of Compton held its 37th Annual Fiestas Patrias -Mexican Independence Day on Saturday, September 16th.  This event kicked off the celebration of Hispanic Heritage Month in the city of Compton. 
Maria Villareal, her team and the city staff worked to make sure this event was a great success. Maria, a leader and advocate in the community , did an excellent job bringing this event together.
Congresswoman Maxine Waters, Assemblyman Mike Gipson, Compton Mayor Emma Sharif, Councilwoman Lillie Darden and other Compton officials came out to show their support. Compton residents came out to Gonzales Park as it was transformed into an amazing Latino cultural festival with Mariachi Bands, Dancers, Mexican Horse Riders and delicious Mexican Food. There were also dozens of vendors and information tables to add to the festive environment.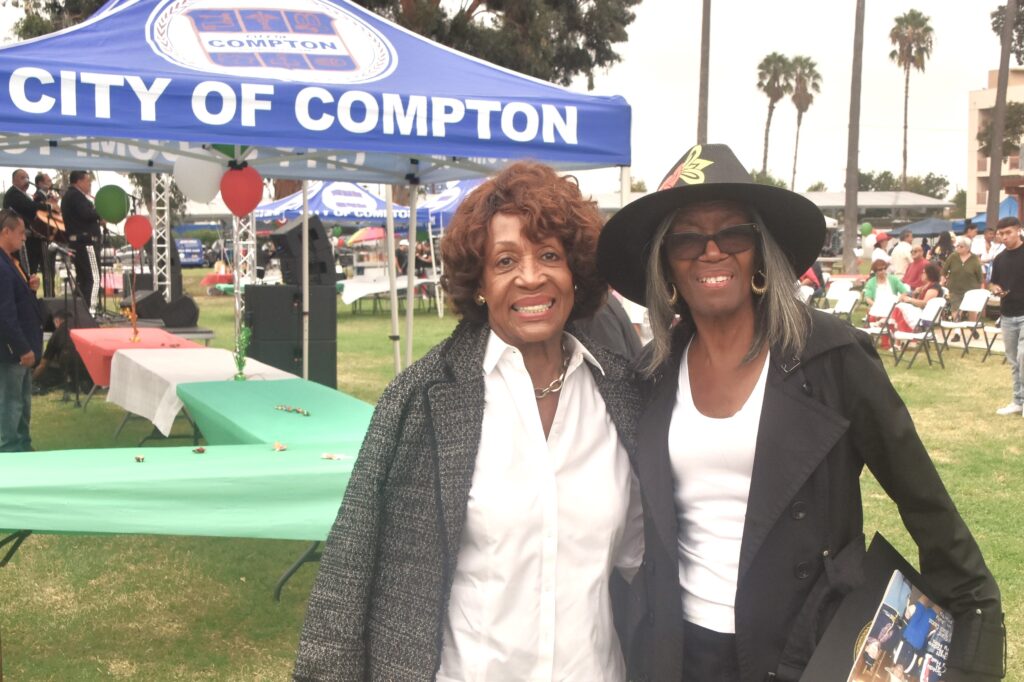 Mexican Independence Day celebrates Mexico's declaration of independence from Spain in 1810, and it's a day filled with pride in Mexican nationality. People of Mexican heritage all over the world commemorate this important event. 
It all started when a brave priest in the village of Dolores rang his church bell and delivered a powerful speech that began the War of Independence from Spain. Mexico was once a colony of the Kingdom of Spain, known as New Spain. The Spaniards brutally ruled over the native population for over 300 years and the Europeans oppressed the people by taking their farmland and personal wealth and only keeping political power for themselves.
Miguel Hidalgo y Costilla a Catholic priest in the town of Dolores. September 16, 1810, Father Hidalgo rang his church's bell and delivered a speech now known as the Grito de Dolores (Cry of Dolores), because he had enough and demanded the end of Spanish rule. The bloody Mexican War of Independence began and lasted over a decade. On August 24, 1821, Spain withdrew and officially recognized Mexico as an independent country.